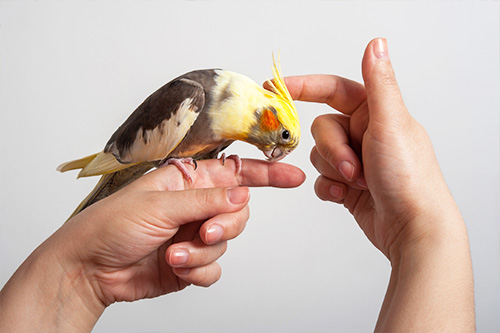 Most birds need to have their nails trimmed regularly. However, the process can be detrimental to your bird if its nails are trimmed too short. We can take care of this procedure for you so that you don't have to worry about nicking the blood vessels inside the nails. Call us if you'd like to schedule an appointment.
Be careful if you perform this procedure at home. In fact, we only suggest that you attempt this at home if your bird is small and has white nails (which allow you to see the blood vessels). We also suggest you keep a caustic agent, such as styptic powder, on hand in case a nail bleeds.
Providing perches with rough surfaces can help reduce the frequency of nail trimming, but do not use sandpaper perches. They don't wear down the nails and can cause skin problems.